Bilingual StoryWalk® - This event has already occurred
Event Details:
Bilingual StoryWalk®
Monday, March 13, 2023. 10 a.m. to 4 p.m. (For families)
Families are invited to a bilingual StoryWalk® of the story "If You Plant a Seed" and "Avec Un Grain D'amitié..." by Kadir Nelson. The StoryWalk®, starts at the library and takes you along the grounds of the Port Colborne Historical and Marine Museum.
StoryWalk® funding supplied by the Niagara Regional Children's Committee.
See our March Break page for more crafts and events.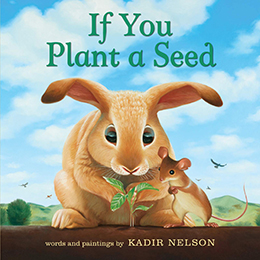 Title
Date: Date
Location: Location
Category: Category