Summer Reading Kick-Off: Crayola® Imagine Arts Academy™: Coiled Turtles
Upcoming Dates:
Saturday, June 12, 2021 11:00 a.m.
Event Details:
Registration begins Thursday, May 27.

Online Zoom Tutorial
Saturday, June 12, 11:00 a.m. to 12:00 p.m.
For all ages. Free. Available while supplies last.
From sleek sea turtles to sturdy, land-based tortoises, turtles come in many shapes and sizes, and can be found in different habitats. They also face many threats, so they need our help! Kids create unique turtle sculptures to inspire people and raise awareness. They start by sculpting a coil to make the shell and then add extra pieces and colors to make their own turtle sculptures.
Mark your calendars to kick off your summer reading with us! Create a unique turtle sculpture in this fun art workshop and learn about wildlife conservation. Register for the program, pick up your art supply kit prior to the event, and then join us for a live, online tutorial. Reserve your spot: 905-834-6512.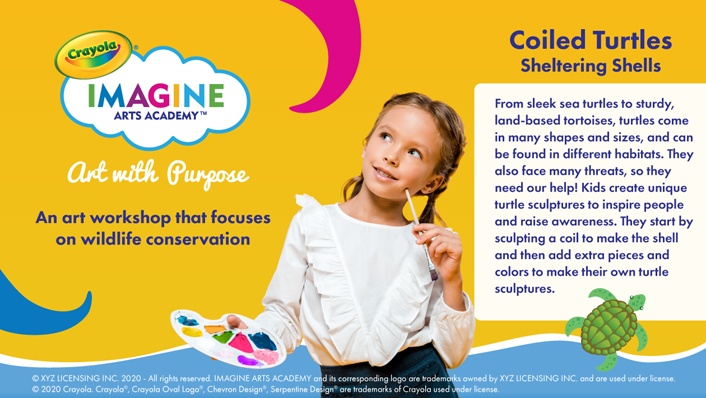 Title
Date: Date
Location: Location
Category: Category