Freedom to Read Week - This event has already occurred
Event Details:
February 21 to 27, 2021
Freedom to Read Week is an annual event that encourages Canadians to think about and reaffirm their commitment to intellectual freedom, guaranteed under The Canadian Charter of Rights and Freedoms. Celebrate your freedom to read by enjoying a frequently challenged or banned book! Order a banned book through the library's curbside pickup: 905-834-6512 or read an e-book using the Overdrive or Libby App!
Search the catalogue: https://portcolborne.niagaraevergreen.ca/eg/opac/home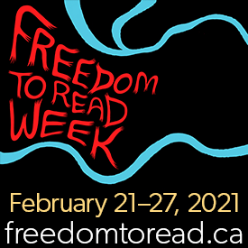 Title
Date: Date
Location: Location
Category: Category